Braided Packing vs. Mechanical Seals: Which Is Right for You?
Posted on: Tuesday, July 5, 2022
Posted by: Hisco Engineering Department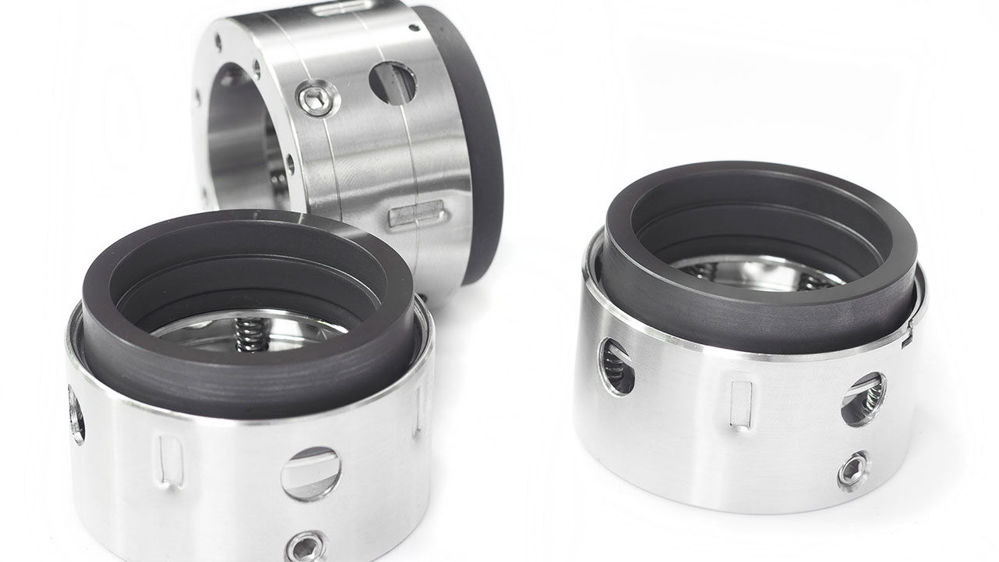 Braided packing is a common solution for many industrial applications. It is often chosen because of its low upfront cost and easy installation. However, braided packing has drawbacks that can often lead operators and maintenance personnel to consider mechanical seals as an alternative. Here are some of the disadvantages of braided packing you may want to consider:
Frequent maintenance and adjustments result in decreased equipment availability and increased labor hours.
A high-flow flush is required to lubricate packing, which can be costly.
Ongoing adjustments to the packing follower are necessary to decrease leakage as packing wears.
While braided packing can be a good option for a variety of operations, mechanical seals may be a better and more cost-effective option in the long run. When looking at the many types of mechanical seals and kits available to replace braided packing, the simplest, most reliable option is a split cartridge mechanical seal with an O-ring mount bearing/bushing system. Mechanical seals offer many advantages over braided packing, including:
No need for a high-flow flush and can use existing system fluids
Shaft and sleeve are not required, so they can be installed without disassembling equipment
Simple installation can be performed by one person in a matter of minutes
Reduced equipment downtime, labor, and availability since there is no need for frequent adjustments or maintenance
When considering all the advantages mechanical seals offer, it's easy to see why they can often be the better choice over braided packing in a pump system.
Split Cartridge Mechanical Seals
The Flexaseal Style 85 fully split cartridge mechanical seal combined with an API 682 Plan 32 external flush and a Pack-Ryt® ORM is an excellent choice for a wide range of services, including light slurry applications in paper pulp equipment.
The Pack-Ryt® ORM and Style 85 seal facilitate a quick conversion in the field as well as simple and efficient service after installation. The mechanic simply removes the old packing and packing gland, reconditions the sealing chamber sealing surfaces, and then installs the split mechanical seal system without having to disassemble the equipment. Equipment that may have previously been time-consuming or expensive to disassemble can now be serviced by removing only the casing or rotating components.
The Style 85 split cartridge mechanical seal is meant to be positioned outside the seal chamber and away from any packing-worn sleeve surfaces, so pump sleeve replacement and equipment teardown is only required in the most serious situations. Flexaseal can also provide you with a suitable split adapter plate to mount your Pack-Ryt® ORM, as well as allow you to install a standard seal to your system's specific equipment.
Using an API 682 Plan 32 will isolate the seal and allow it to run on clean, cool liquid for optimum seal durability when paper pulp services can plug flush lines or disrupt normal seal operation. The implementation of the Plan 32 may take advantage of any existing water supply infrastructure used to cool and lubricate braided packing; however, users must ensure that the fluid used is compatible with their equipment.
Reduce Downtime and Water Usage with A Style 85 Split Cartridge Mechanical Seal
The split sealing system described here has provided long-term cost savings and increased average time between seal failure for many end-users. By working with our pump experts to identify the right setup, customers can be certain they'll be able to reap major savings in both energy and water consumption, reduce maintenance requirements, and increase equipment efficiency. Contact us today to learn more about how we can help you replace your braided packing and improve the performance of your system.